Products
Need Help?
Stay Up to date
We're Hiring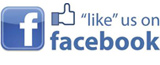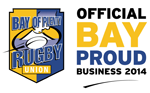 Chiayo Digital Tour Guide System - 2.4GHz Wireless
Product may not be held in stock or there's more details required to affect purchase.
Please click "MAKE AN INQUIRY" to initiate your order
Chiayo Venture Digital 2.4GHz Wireless Tour Guide System
The new Chiayo Digital Tour Guide System provides a feature-packed, high performance two-way communication system for guided tours, language learning and interactive group activities.
This stylish, flexible professional Tour Guide System runs on the 2.4GHz digital frequency and, therefore, provides licence-free wireless communication.
Fully-scalable, the digital Tour Guide System has no limit to the number of Receivers which can be used on a single system, allowing large scale systems and the ability to 'start small and add later' if audience numbers increase.
Simple to use, this is a two-way wireless communication system, supporting 'talk-back' from the audience Receiver devices as well as from the Tour Guide main Transmitter Unit - ideal for interactive Q&A and 'listen and repeat' activities in language learning, for example.
The DCT-511 Transmitter device features a 'multi-play' facility - simultaneously broadcasting voice and line level signals (for instance from an MP3 player or smart phone) to allow for the addition of background music sound effects or pre-recorded speech, for example, to inject real atmosphere into tours and lessons!
Calculate your shipping
You currently don't have any products in your cart.
For a shipping estimate on this product, please select your region from the dropdown.
Specifications
• Ideal for guided tours, language learning and interactive activities
• Feature-packed Wireless Tour Guide System
• Compact, lightweight & stylish Receivers/Transmitters
• Unlimited number of Receivers can be added to the system
• Lithium batteries provide up to 16 hours of operation of Receivers (10 hours for Transmitter)
• Multi-play facility allows simultaneous broadcast of voice and line level signal
• Receiver features 'TalkBack' facility (ask questions/interact with Guide/Presenter)
• Operation range up to 50 metres
• Out-of-range tone broadcast to Transmitters
• Stereo transmission
• Volume and Mute Control
• 20 unit Charging Base and optional bag available

Please wait...