Products
Need Help?
Stay Up to date
We're Hiring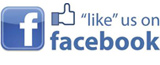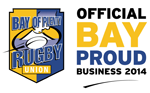 Viewtech Mirror Style Reversing Camera Kit
NZD378.35 inc GST (NZD329.00 + GST) All prices on this website are in NZD
New updated model - Now with improved night vision and larger 4.2" LCD built into the mirror.
The Viewtech VT42MRK rear vision kit is designed to completely replace your existing mirror. Superb build quality and very high quality two way mirror glass ensures that the mirror functions exactly as your existing factory rear view mirror. The large 4.2" LCD panel ensures that you can reliably see while reversing.
When the rear view monitor is activated by selecting reverse it will illuminate in less than 0.5 seconds enabling a full rear view image. The superior glass used ensures that the monitor is 100% invisible when not activated - you literally would not know its there until you select reverse.
Safety without Compromise
This high quality low cost kit significantly reduces the likely hood of property damage and most importantly injury to others without anyone even knowing that it's installed.
The wide angle camera provides enough viewing angle that you will clearly be able to view your tow bar or bumper as well as looking directly back horizontally. This ensures that you can accurately judge distance when backing up to other objects as well as viewing approaching objects that are further away. This will also reduce your blind spot allowing you to see children or animals. The screen shot shown shows a 2 year old who was completely invisible in the mirror itself.
The mirror/monitor is also available seperately and may be used with most other reversing cameras.
Reduces rear blind spots on any vehicle
Factory style mirror with stylish design
Original quality mirror characteristics when monitor is not activated
Completely automatic operation
Colour CCD camera with selectable image orientation
Calculate your shipping
You currently don't have any products in your cart.
For a shipping estimate on this product, please select your region from the dropdown.
Specifications
Completely automatic
exceptional build quality
high quality two way mirror glass
4.2" Digital LCD colour display
second auxilliary input (activated by the single button)
wide angle colour camera
camera switches to night mode for night time reversing
camera can be mounted horizontally, vertically or even upside down if required

Please wait...