Products
Need Help?
Stay Up to date
We're Hiring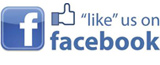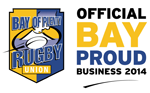 All Products
From conventional portable radios to comprehensive public safety systems, the Tait Orca T5000 hand-held radio series has offered versatile voice communications with outstanding reliability and durability.
The Tait Orca hand-held radio series has been superceded by the TP9300 series however an intrinsically safe version of the Orca is available and also the huge range of batteries and accessories.

Tait handheld batteries, Tait hand-held battery, Tait two way batteries, Tait two way battery, 2 way batteries. Intrinsically safe batteries. TP8 batteries, T9300 batteries.
NZD745.00 + GST

NZD43.00 + GST

NZD43.00 + GST

NZD745.00 + GST

NZD43.00 + GST

NZD124.00 + GST

NZD129.00 + GST

NZD163.00 + GST

NZD43.00 + GST

NZD175.00 + GST
NZD125.00 + GST