Need Help?
Stay Up to date
We're Hiring
Products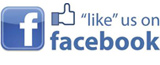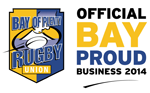 Blogs
CEL-FI SOLO NOW AVAILABLE ON VODAFONE NZ
4 February 2021
CEL-FI SOLO NOW AVAILABLE ON VODAFONE NZ
POSTED ON FEBRUARY 5, 2021 BY POWERTEC TELECOMMUNICATIONS
Cel-Fi SOLO Smart Cellular Coverage Solution for small businesses and residential areas is now available for Vodafone New Zealand.
The Cel-Fi SOLO Smart Signal Booster is designed to solve cellular coverage problems for voice and data. With up to 100dB of gain, it is the most powerful carrier-grade solution available. The Cel-Fi SOLO covers up to 1,500 m² of indoor space per system. Configure with included donor and server antennas, or expand options with outdoor or multiple server antennas. The Cel-Fi commitment is to protect the operator's network, deliver the best cellular performance, and be the easiest solution to install.
Key Technologies
IntelliBoost® Chipset
The Cel-Fi IntelliBoost baseband processor is the first six-core processor designed specifically to optimize the indoor transmission and reception of 3G/4G/LTE wireless signals. With advanced filtering, equalization and echo-cancellation techniques, Cel-Fi's architecture delivers unprecedented in-building data rates and pervasive 3G/4G/LTE connectivity.
Network Safe
Self-organizing edge intelligence ensures that Cel-Fi SOLO does not interfere with other indoor wireless products such as Wi‑Fi routers, Small Cells and Distributed Antenna Systems (DAS). High-speed Automatic Gain Control ensures that Cel‑Fi SOLO is unconditionally network safe and enables more simultaneous calls and higher data speeds.
Cel-Fi WAVE
The Cel-Fi WAVE App is designed for users to activate, manage and troubleshoot the Cel-Fi SOLO. The app connects to the device via Bluetooth and is available on smartphones and tablets. It is globally trusted and built on carrier-grade security. The device data is synced to the WAVE Portal which allows for additional data modelling and reporting.
Installation
The Cel-Fi SOLO can be set up in a matter of minutes or if you need a more powerful donor antenna you can connect the Cel-Fi SOLO to an outdoor Wideband Directional Antenna. If you need to get coverage to more areas of your building, you can use Splitters and connect to multiple Server Antennas.