Need Help?
Stay Up to date
We're Hiring
Products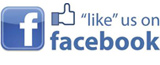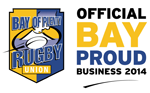 Blogs
Cel-Fi GO Mobile
27 May 2021
Cel-Fi GO Mobile

The evolved in-vehicle smart signal booster that's great for cars, trucks, RVs and marine installations.
The Cel-Fi GO Mobile Smart Signal Repeater, the first carrier-class mobile cellular coverage solution to feature industry-leading 70 dB system gain and Nextivity's unconditional network safe guarantee. Cel-Fi GO Mobile leverages artificial intelligence and award-winning Intelliboost signal processing to deliver the industry's best voice and data wireless performance for mobile subscribers on the move. Cel-Fi GO Mobile is IP54 rated weather resistant and does not interfere with other wireless devices. This multi-band solution is ideal for trucks, vehicles, RVs, and boats.
3G / 4G / 4GX Voice and Data
Multi-User Mobile Coverage
Multi-Band Support
Indoor / Outdoor IP54 Rated
Network Safe
Indoor / outdoor protection
(NEMA 4 rated)
The Cel-Fi GO has a rugged design to withstand harsh conditions including dust and water exposure. Cel-Fi GO utilizes nanotechnology to produce a thin film coating across the entire PCB assembly. This coating, combined with an industrial design for harsh conditions, enables the device to support weather conditions that include water, dust, and dirt.
Get setup in 5 easy steps
Step 1
Install Donor Antenna
.
Step 2
Install the Server Antenna
.
Step 3
Mount Cel-Fi GO
.
.
Step 4
Connect Donor & Server Antennas to the GO Unit
Step 5
Plug in the Cel-Fi GO
.

The following Cel-Fi Antennas can be used to enhance the signal for the Cel-Fi GO Mobile booster.
Remotely Managed Solutions
Cel-Fi GO RMT is a high reliability, ruggedized and remotely managed cellular booster solution that leverages Nextivity's Cel-Fi GO-M product combined with Internet connection to the Cel-Fi WAVE management platform.

3-front end receivers that relay a single band.