Need Help?
Stay Up to date
We're Hiring
Products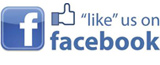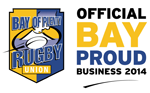 Blogs
The World's first all-in-one Cellular Coverage Solution
21 September 2021
The World's First All-in-One Cellular Coverage Solution for Indoor/Outdoor Stationary and Mobile Applications
Designed to solve cellular coverage issues for indoor and outdoor applications, the Cel-Fi GO G31 Smart Signal Repeater is the first carrier-class cellular coverage solution to offer industry-leading signal gain. Through artificial intelligence and Nextivity's award-winning Intelliboost signal processing, Celfi GO G31 delivers the industry's best voice and data wireless performance. The system is also guaranteed to be unconditionally network safe and does not interfere with other wireless devices. Plus, Cel-Fi GO G31 is NEMA 4 rated to provide reliable coverage in any setting.

Maximum Gain
Industry Leading 3G/4G Voice and Data
(65 dB Mobile / 100 dB Stationary depending on the region)
Best Performance
Smart Signal Repeater with IntelliBoost®

Chipset Smart Technology
Ease of Setup



Easy Setup for Installers
and Maximized by AntennaBoost



Cel-Fi WAVE





Mobile Device Application for System Set

up and Changing Modes and Carriers
Weather Resistant



IP54 Rated for Indoor or Outdoor
Installations



Network Safe





Carrier Approved with No Noise

Guarantee